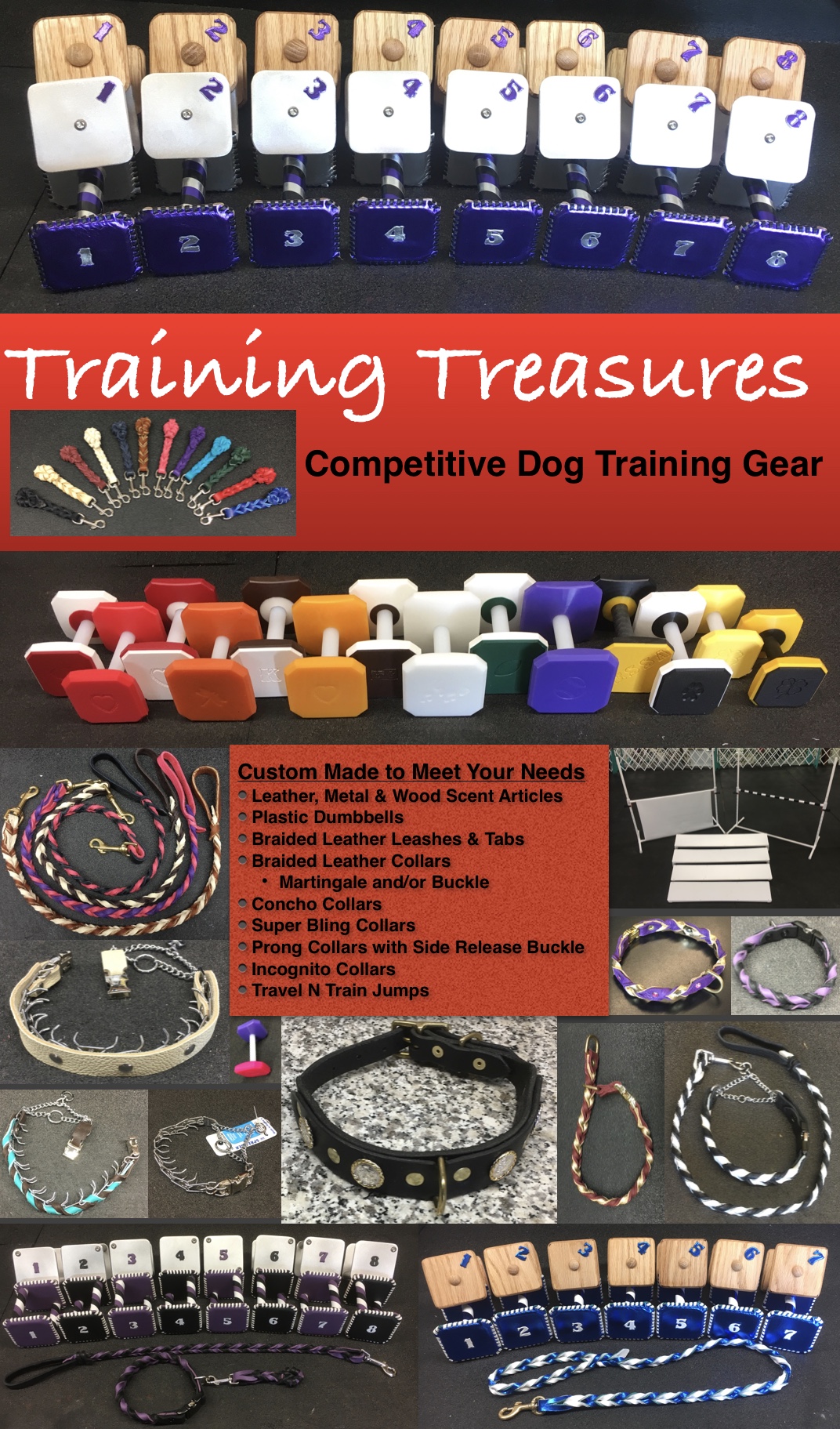 We offer a variety of custom Dog Training Equipment for the serious Competitor. My goal at Training Treasures is provide unique quality equipment to improve your training and showing experience.
My Scent Articles can be custom made to fit any dog. you can choose from a variety of metallic and non metallic colors and placements to make your scent articles truly unique.
My Dumbbells are individually carved to fit your sizing needs. You can choose from a variety of solid and multicolored ends, the bar is knurled to increase grip, and choose an identifying mark for the ends to suit your personality.
Browse through my site to find a variety training and showing equipment like leather leashes, leather collars, beaded and super bling collars, training (pinch) collars, and much more. If you don't find what you are looking for, send me an email and if I can't make it, I might know who does.